Brewers, Wine Makers
& Cider Makers
With 25 years' experience in the movement of hygiene and environmentally sensitive liquids, at Arlington Packaging we have established ourselves as a leading provider of innovative, sterile liquid logistics and storage solutions. Over the past 5 years we have been working closely with UK brewers to bring that same expertise to the transport and storage of beers, ales and ciders.
Our many years of dealing with sensitive pharmaceutical, healthcare, food and beverage products has given us a powerful understanding of the quality and standards that must be achieved within the brewing industry.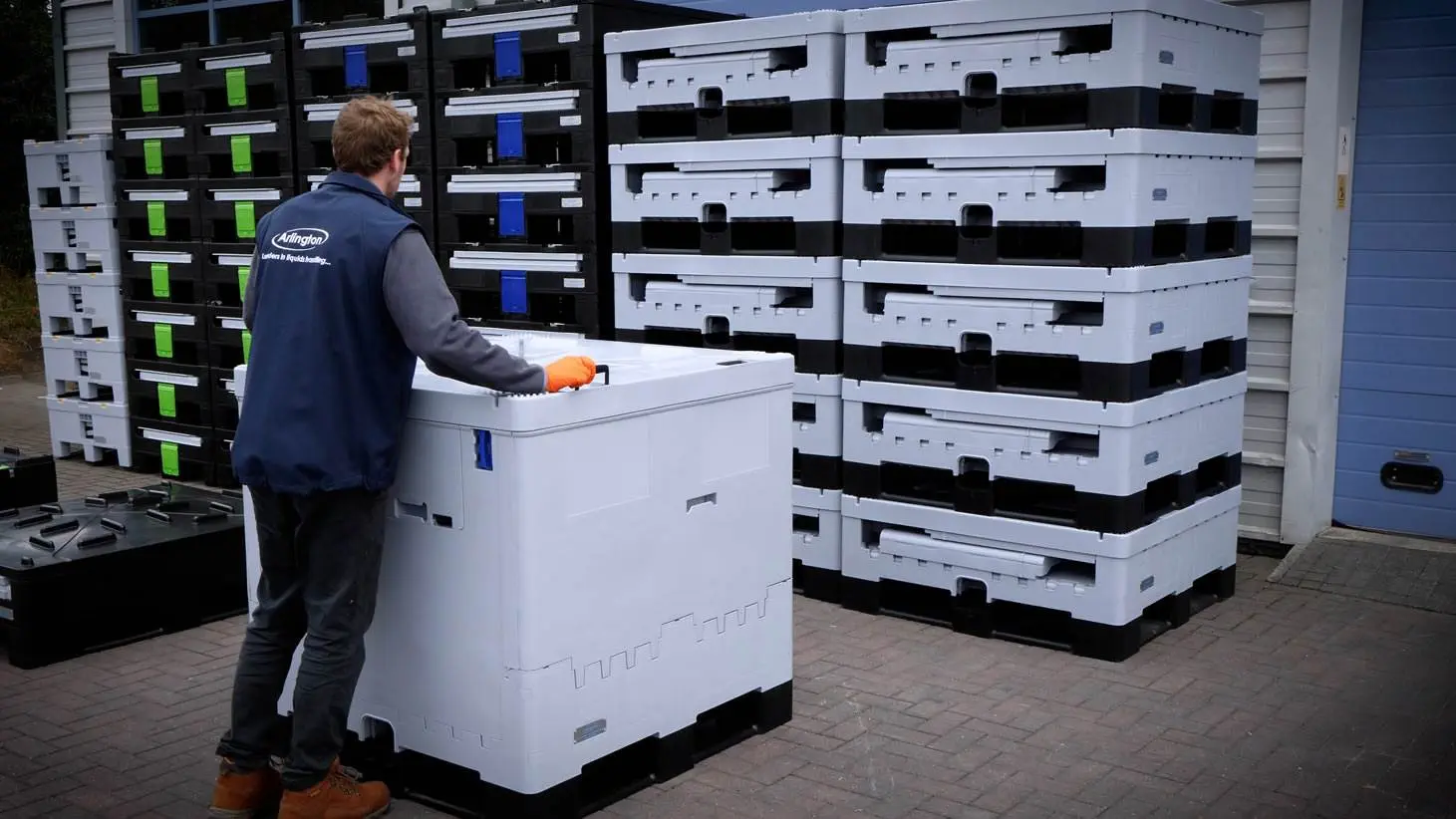 For many years, when brewers, winemakers or cider makers needed to transport bulk products to offsite contract bottling or canning facilities, they had to use 1000L rigid IBC containers (bottle in cage/composite IBCs). This caused major issues with high dissolved oxygen and a constant risk of contamination as they had to be cleaned between uses. They were also expensive to move empty as they are non-foldable.
The Arlington Combo 1000L IBC and Liner bags have rapidly become the industry-standard solutions for storing and transporting bulk beer, wine and cider. The system is flat pack, making it highly efficient to transport when empty, and the liner bags are BRCAA FDA Approved and 100% food grade, meaning a sterile fill each time with no cleaning between uses. Further, each liner is vacuum sealed and 100% airless, so your product does not come into contact with any air when filled. For best results, we advise using the air bleed valve and high oxygen barrier metallised liner bag.
Issues:
Risk of Contamination
Oxygen Pickup in product (High Dissolved Oxygen Levels)
Moving product to offsite packaging facility without damaging its integrity / stability
Solutions:
Arlington 250L / 500L / 1000L bag in box systems do not need cleaning before use as you fill into sterile 6-layer airless food grade liner bag each time.
To reduce ingress of air in the filling process, we have designed the Air Bleed Valve, which allows you to purge all air out of filling hose prior to filling into Arlington Bottom fill liner bag. SEE VIDEO BELOW
Arlington High Oxygen Barrier Foil Liner bag has a Metalized barrier layer in it that prevents Any Oxygen transmission and acts as a light barrier! *link to high oxygen barrier liner
Fittings and Adapters, Arlington has 100's of hygenic fittings and adapters from RJT " to Tri Clamp all sizes!
See how to eliminate air ingress in the filling process…