Hygiene is essential to the bulk transport and storage of liquid cosmetics and personal care products. Plastic bag-in-box intermediate bulk containers (IBCs or 'pallecons') make it happen, ensuring manufacturers meet their regulatory compliance requirements.
For skincare, dental and haircare products – lotions, creams, scrubs, butters fragrances, gels and more – Arlington's Combo foldable, tamper-proof bag-in-box IBC guarantees product integrity throughout filling, warehouse storage, transportation and discharge operations. It can be rented or purchased.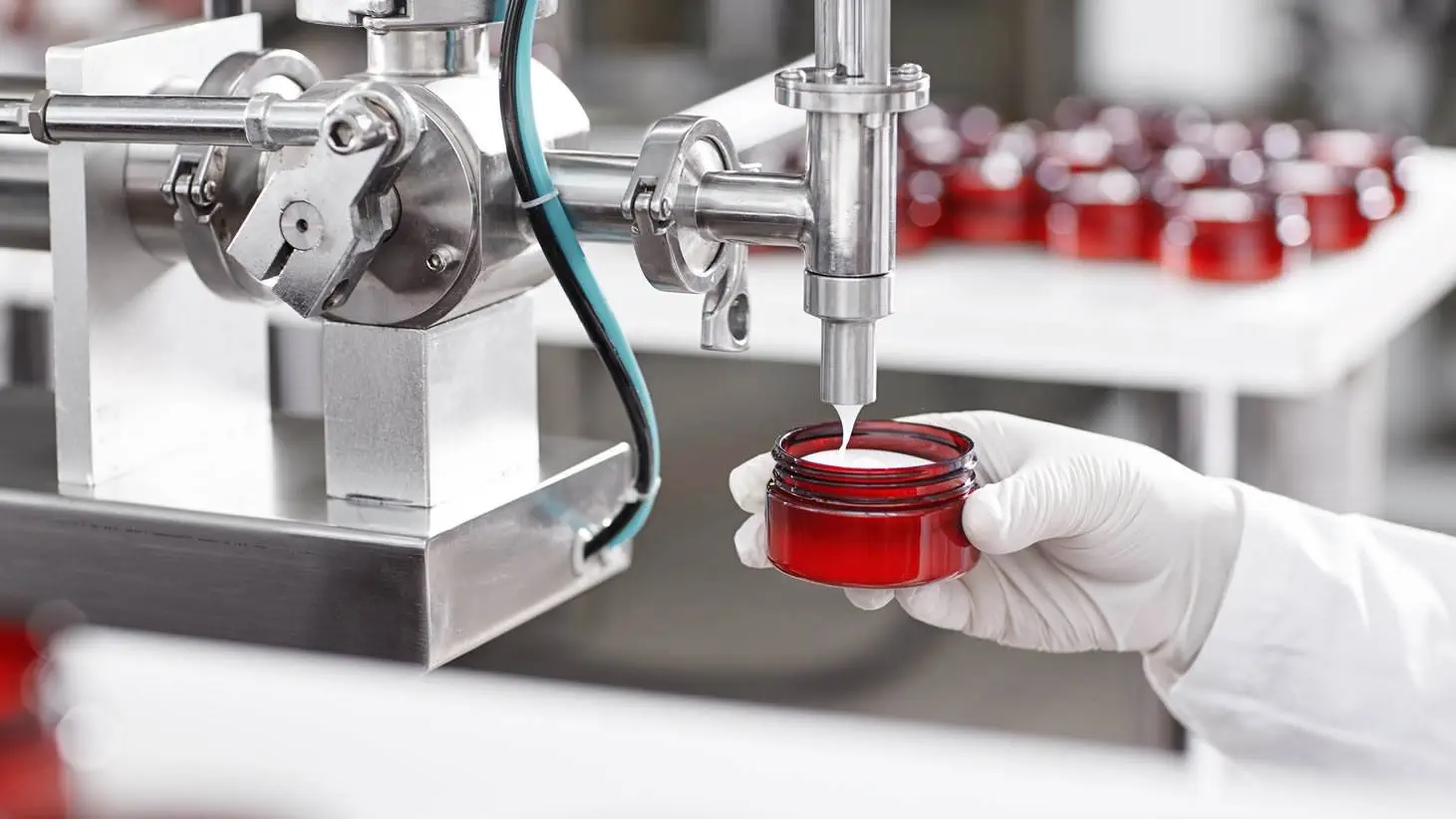 Since the Combo IBC is a smooth, all-plastic design with a wide range of single-use BRC/FDA approved recyclable aseptic and non-aseptic liners, it's also easy to keep clean as well.
And as Arlington Packaging's rental contracts are backed by a fully integrated customer service programme we can take care of the cleaning for you, along with periodic inspections and reporting, and the repairs and system improvements that result.
We can also advise you on and provide the best filling and discharge fittings and product recovery aids to maximise efficiency and boost product recovery yields for high value cosmetic or personal care products.
Our innovative solutions for handling high viscosity liquids constantly improves product yields from IBC containers, and we regularly achieve recovery yields of 99% for even the most viscous of products.
Common Concerns from Manufacturers in this Sector:
1) Issues with Hygiene and Compliance
Arlington Pallecon (IBC) Containers are manufactured out of 100% food-grade plastic, and have smooth surfaces making them the defacto industry standard for use in aseptic / clean room environment.
Arlington products are all BRCS AA Approved, FDA Approved and ISO. and we offer EPA (European pharmacopoeia approved) liners. So whatever your compliance requirement we have got you covered to the highest possible standards.
2) Discharging High Viscosity / Semi Solid Liquids from IBC's
Arlington Solutions; Arlington have worked in this sector for 30 years and are the global leader in residue reduction (yield recovery) solutions and solutions for discharging high viscosity liquids and reducing residues.