Fittings / Adaptors for filling and dischariging
Standard and non-standard connectors and fittings
At Arlington we provide a complete range of system-compatible IBC filling and discharge adaptors, connectors and manufacture a variety of bespoke fittings for particular purposes. Having the correct fittings for a particular job or product can make a significant difference to yield, quality and productivity. If you can't see the fitting you want or need some specialist advice, give us a call.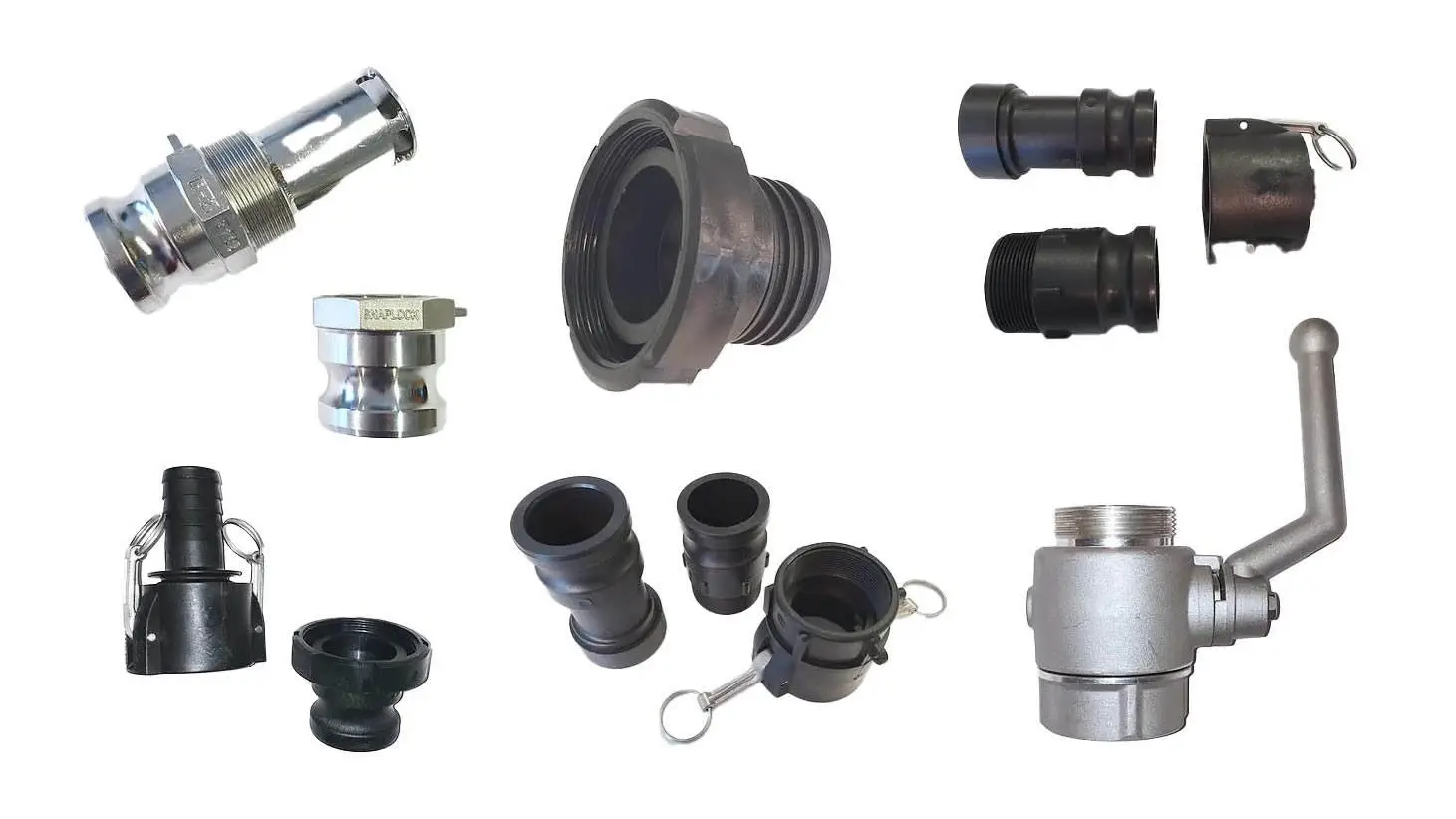 GET HELP FROM THE EXPERTS
Please complete the form below and we will be in touch shortly
Fittings, i RJT sizes (1″ – 3″). Cam Lock
iii. DN50
iv. Dn40
v. Secondary valves v50 (3″) / v75 (2″)
vi. Tri Clamp all sizes
vii. Cam Lock Adapter
viii. Hose Tail Adapters 3″ BSP 3″ Dn80
Arlington offers an extensive variety of hygienic fittings / adapters for filling and discharge; we can offer stainless steel or food grade polypropylene. All fittings/adapters are held in stock.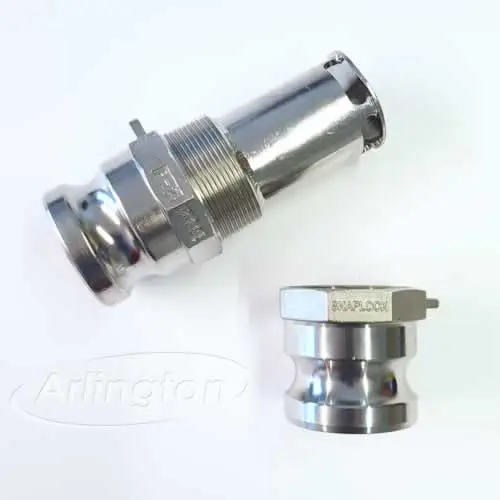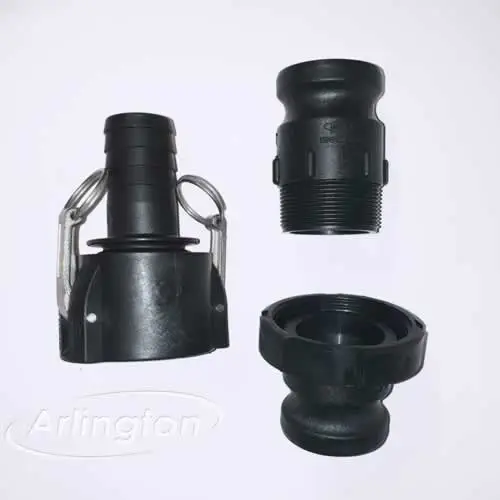 DN50 Hosetail Cam Coupler set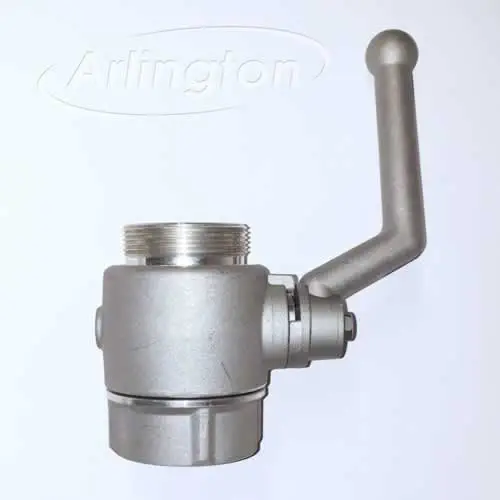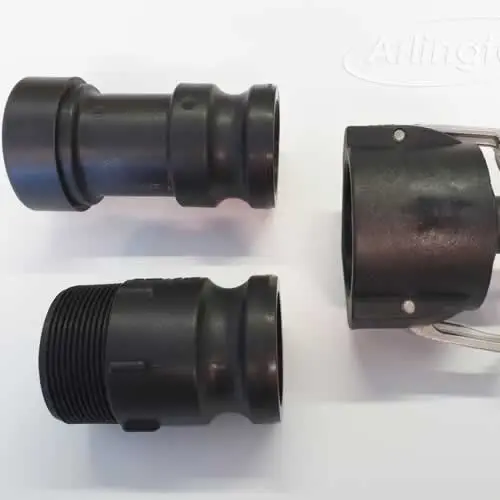 BSP to Camlock/hosetail connector set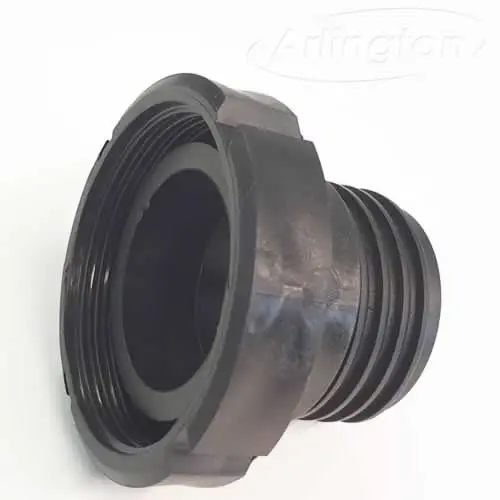 Female DN50 x Male S60 adapter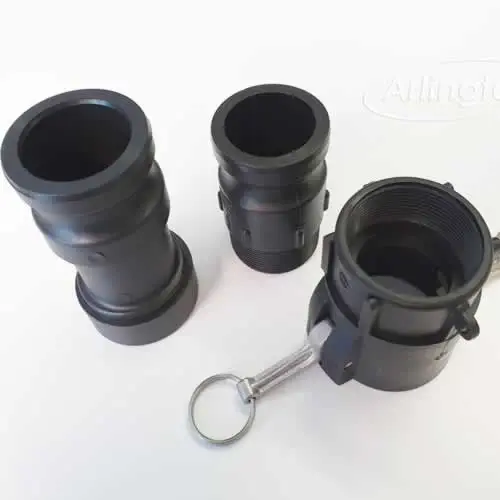 BSP to Camlock connector set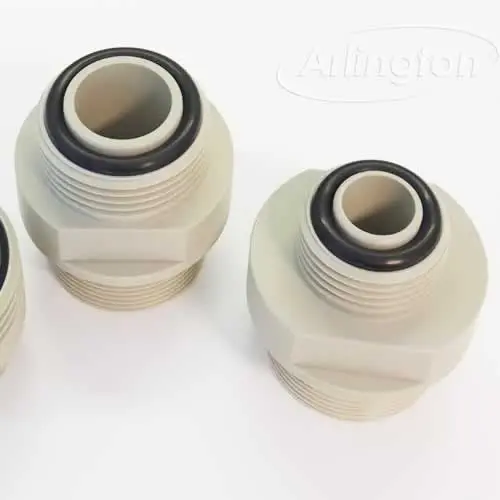 Testimonials
"We were having major issues with high residual waste product left in the pallecon liner bag after discharge. Our supplier at the time was not able to solve these issues, so we reached out to Arlington, who immediately provided a solution and have reduced our residues from an average of 20kg of product per liner bag down to 1.5kg."
Joanne - European Toothpaste Manufacturer.
Testimonials
"We have worked with Arlington for many years and have always found them competitive and fair to deal with. In particular, we have worked with them to develop new processes as we have expanded our product ranges. I certainly have no plans to change away from this successful partnership in the near future - why would I?"
Sarah - Fruit Products Processing.
Testimonials
"As a business, we were caught in a cycle of paying for large repair and compensation costs through our contract renewals. Arlington helped us break that cycle but also helped us address the cause of our excessive damages and losses. We have a multi-site international supply chain. Running our IBC fleet through Arlington has been more productive and less costly than with our previous suppliers."
Mark - Healthcare manufacturer.