Flat Pack, dry goods transport containers
The Arlington Flat Pack dry goods box is a returnable transit container offering many advantages over traditional packaging solutions used for shipping dry products. It has been designed to provide  superior volume and load handling capacity while helping to keep costs down.
A highly practical pallet container solution, its folding sidewall locking system enables assembly by just one operator, making it quick and easy to use. Magnum can be stacked 4 high when full and 6 high when empty and folded for the return leg. It can also be fitted with RFID tags for tracking stock movements.
To find out more about the Arlington Magnum foldable pallet containers call us free on 0800 328 6485 or email info@arlingtonpackaging.com
Benefits
Hygienic
Collapsible but robust
Reduces storage and transport costs
Industry standard footprints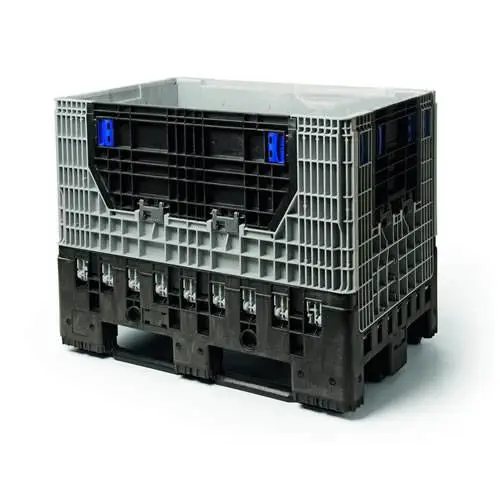 Arlington Magnum 975 Classic