Providing the food industry with a hygienic means of transporting and storing a vast range of different products in bulk, the plastic bag-in-box IBC is vitally important to the sector. Food producers, manufacturers and packers depend on it to protect the integrity of their product.
Available to rent or purchase, Arlington Packaging's Combo intermediate bulk container (pallecon) is used throughout the food industry. Its 100% food contact approved polypropylene construction, foldable smooth-edged design, liner bags, filling and discharge fittings offer a complete tamper-proof solution that's readily tailored to the specific needs of the food product.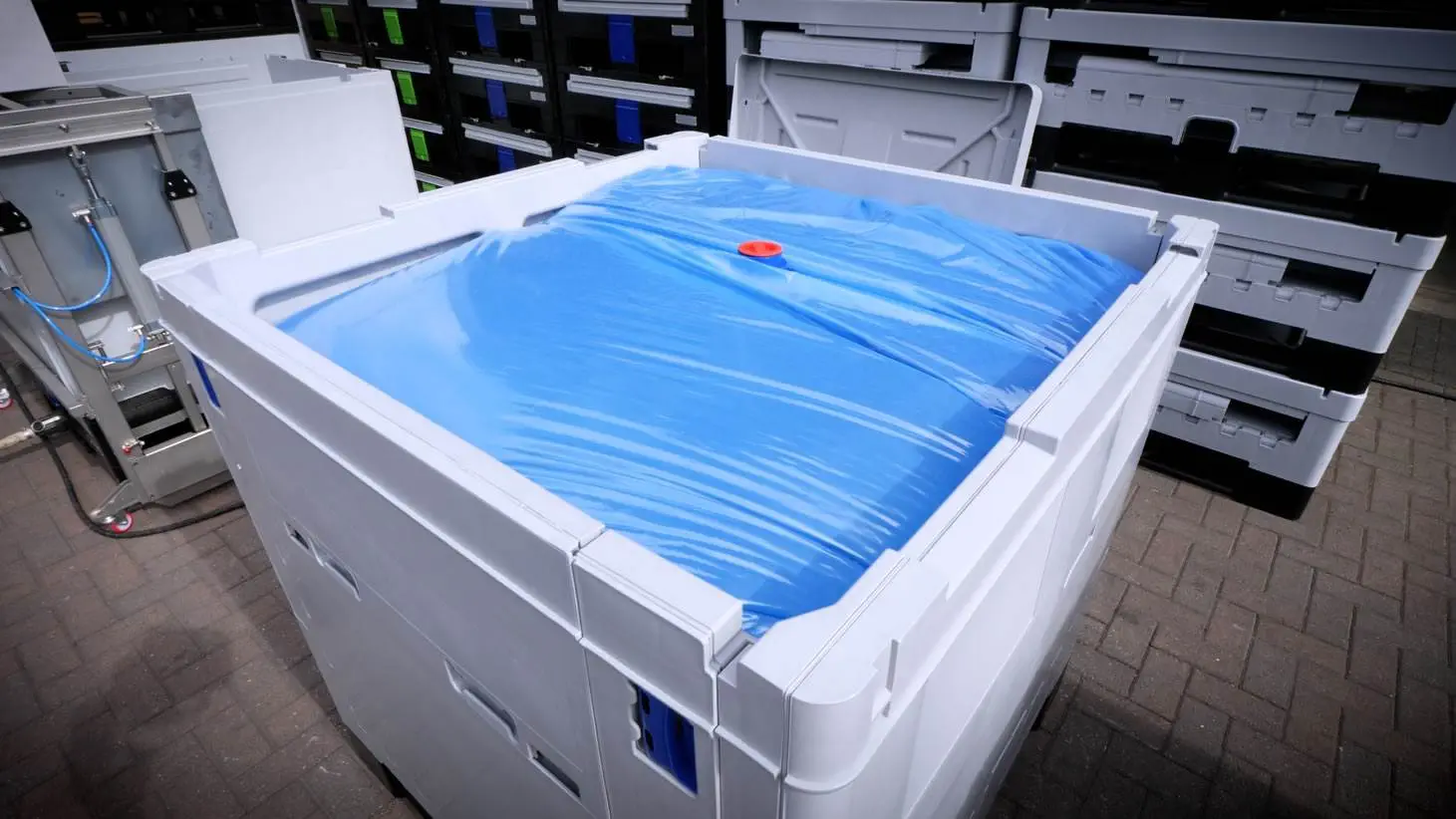 In a choice of 250L and 1000L sizes, Arlington's Combo IBC is supported by a range of over 25 different sterile BRC/FDA approved liners. This includes both aseptic and non-aseptic variants supporting both hot and cold product filling operations. Compared to rigid bottle-type IBCs, flexible bag-in-box IBCs also make it easier to discharge high viscosity foodstuffs, like ketchup and mayonnaise for example. And to further boost product recovery yields, Arlington is also able to recommend mangle, heater mat and pump-assisted solutions.
With our IBC rentals backed by our fully integrated customer service package, our food industry customers can also rest assured that their IBC fleet will be looked after. Periodic audits, repairs and cleaning make sure IBCs remain available and productive.
Industries in this sector: Dairy, Sauces / Condiments, Food Ingredients, Soft Drinks Manufacturers, Edible Oils / Fats, Liquid Sugar
Key Issues in this sector:
Lost Containers / Pallecon Fleet Tracking / Supply Chain Analysis? Arlington Live Track© gives live visibility of containers wherever they are, will record temperatures and will tell you whether they are folded or unfolded.
Fast filling / Automatic IBC Filling?
Arlington Auto-Fill Liners (and filling bridge) allows rapid filling of Containers in the same way as RIGID IBC Schutz Containers.
Cleaning / Sterilising Rigid IBCs?
Arlington Bag in Box means guaranteed sterile fill each time, with No cleaning required between uses…! All Liners are BRC AA, FDA, ISO9001 Approved.
Exporting Bulk Product?
Where a returnable IBC is not an option, we have 250L / 500L / 1000L corrugated cardboard One-Way bag-in-box Units! –  See details .
These can be filled like filling a normal Rigid IBC, but with all the hygiene / sterility advantages of Bag in box.
Heating Bulk Product in IBCs?
Popular with the edible oils and liquid sugars/confectionery sector, the Arlington Heater Mat can be thermostatically controlled to heat your product in the Arlington IBC to your exact desired temperature, allowing easy discharge if the product has solidified in the container
Discharging High Viscosity Liquids:
Arlington has worked in this sector for 30 years and is the global leader in residue reduction (yield recovery) solutions and solutions for discharging high viscosity liquids and reducing residues.