Long-term contract hire or
flexible daily hire
Hiring returnable packaging is the preferred option for the vast majority of liquid product manufacturers. It helps avoid unnecessary capital expenditure and is cost efficient and flexible, with IBC fleets able to be grown or reduced in size as production and transport demands change.
Arlington Packaging offers a wide range of hire arrangements to fit your particular requirements. What makes our IBC rental service different, though, is our fully integrated service management. It keeps your IBC fleet running at optimum capacity.
Following Arlington's company-wide philosophy of 'repair – maintain – improve', we provide an FOC biannual audit of your fleet, where we identify and attend to any repair or maintenance requirements, ensuring your fleet is always 100% operational.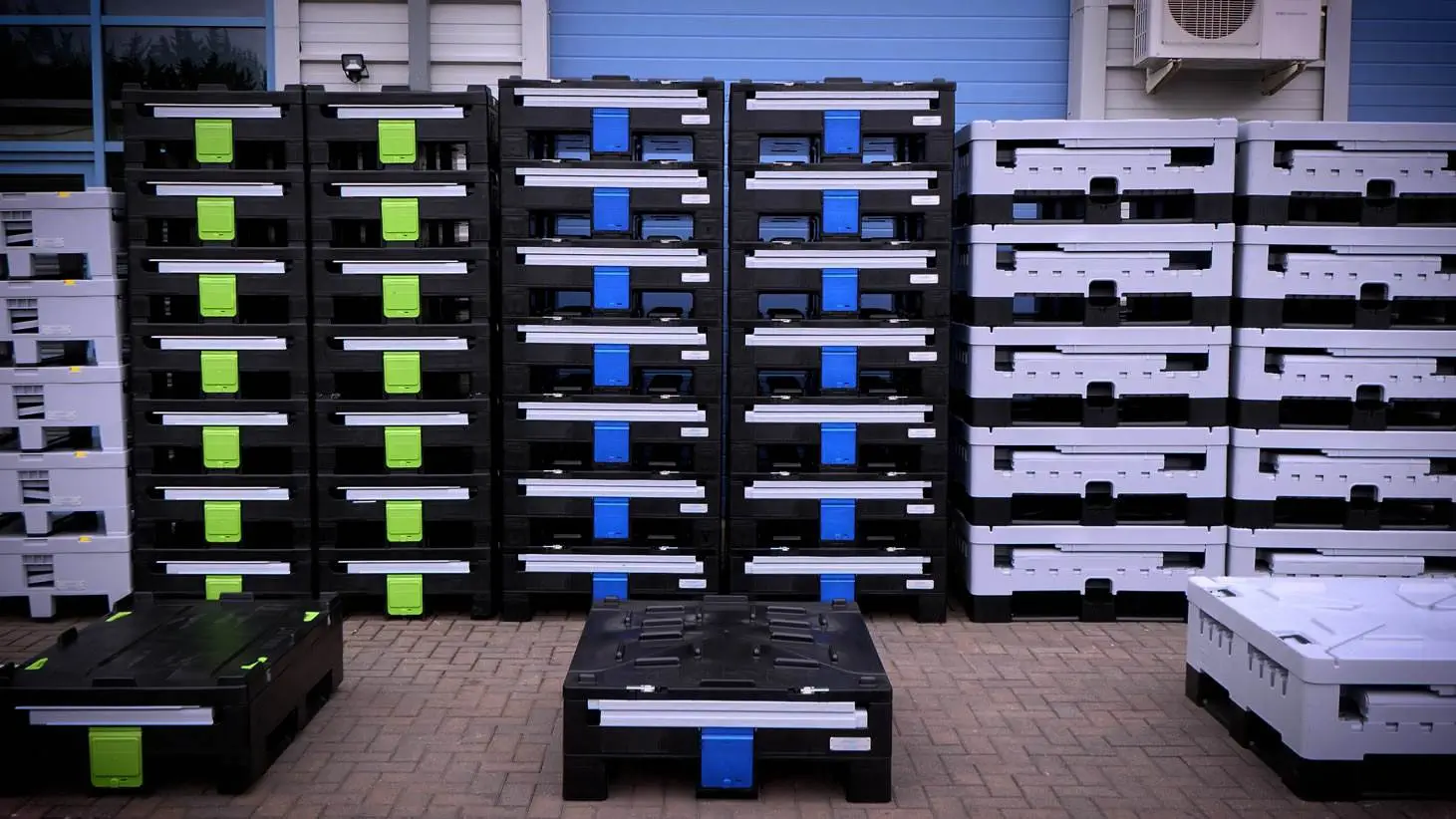 Because we keep careful track of your fleet in this way, there are no nasty surprises at the end of the contract and no unexpected bills for lost or unrecoverable IBCs so you have complete peace of mind.
What's more, we can also use the audit to look at any health and safety issues or address product yield concerns you may have in using our IBCs. We can recommend alternative ways of working, to improve productivity and optimise product recovery.
Our hire arrangements mainly fall into one of these three categories:
This is where a client or business wishes to move their Bulk liquids from Point A to Point B, they may only need our IBC's for this one Trip, therefore they would opt for the Short term Daily hire. Customer has no minimum term commitment, so can expand and contract amount of units they have according to seasonal fluctuations in demand. Arlington will Deliver IBC's pallecons to the Filling location "Point A" and can collect the empty IBC's/Pallecons from the Discharge Site "Point B" Alternatively if the client wishes to do another product run, they can simply carry on hiring on a casual basis for as little or as long as they need. Simply call us to collect when you no longer require the IBC's.
Transfer hire is a scenario, we offer whereby the Pallecons once they arrive at discharge point (end user) after an agreed number of Days they are transferred off the original customer account, and over to the End users account. This can be a very cost efficient method of pooling / rental, as it shares the equipment costs between original hirer and end user. Arlington will then collect / Wash / inspect / de-hire form end user.
Where a customers / manufacturer has stable/consistent volumes of liquid they are looking to store / transport or export, it can often be most cost effective to sign up to a contract term for the IBC's pallecons. Arlington Offers Fixed Term Pallecon rental contracts from 12Months – 60 Months (1 – 5 years) All contract hire agreements, are underpinned with full service fleet management / logistics support and repairs maintenance services.
Cost – Renting incurs no up front costs and flexible terms on rental payments
Contract – contract terms and period can be designed ti fit your business needs
Scale – Expand and contract your fleet size to meet production requirements
Maintenance – Contracts include repairs and fleet audits to avoid unexpected exit payments