Connecting IBCs to the internet enables you to know where specific assets are, detect issues in your processes and ensure full visibility when working with contractors or customers.
You access the collected data on our powerful analytical platform, which is ready to use from day 1.
The battery powered trackers are easy to install and will work anywhere for five years. They don't require any infrastructure and you can easily scale from a small proof of concept to a full sized project.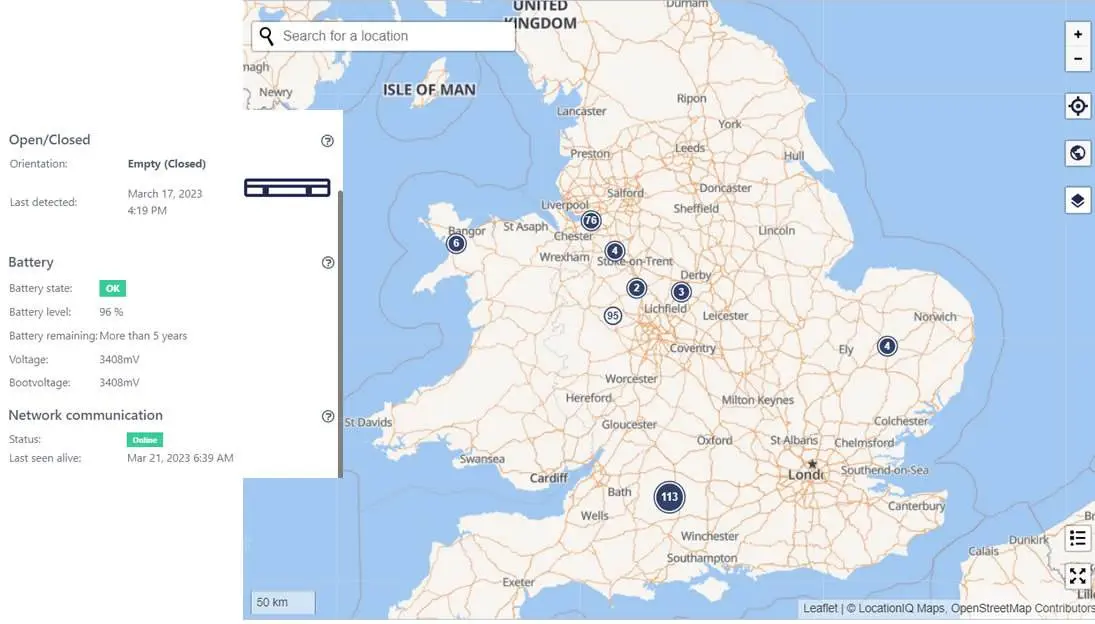 Would you like to follow in the footsteps of Distrilog, Airbus, Suez and Huurland?
Let's get you started!
Business value – what do we solve in IBC management?
When your daily business depends on these types of non-powered mobile assets, our partner's solutions offer business value in:
Knowing where your pallecons are at any time, so they can easily be retrieved or related processes (such as delivery or maintenance) can be logged automatically
Detecting when assets are at specific locations where they need to be or are at the wrong location (e,g, misplacement or theft), with trigger alerts to asset managers
Analysing the inventory and flows of the assets to optimise rotation and retention times depending on the location, type of asset, or even stakeholder involved
Monitoring whether assets are moving or stationary to understand and optimise usage and capacity of the fleet
Logging and detecting changes in the state of assets (orientation, environmental condition, fill level, etc.) to trigger alerts, implement specific procedures (such as refilling orders) or creating compliance logbooks.