As a player in the bag-in-box market since 1997, Arlington was in at the beginning of this particular industrial innovation.
Starting with clip together wooden boxes and rudimentary liner technology through to what we have today with a range of efficiency optimised outer boxes and a wide range of general purpose and product specific liners, valves and fitments to ensure the packing of your liquid or semi-liquid products is the best it can be.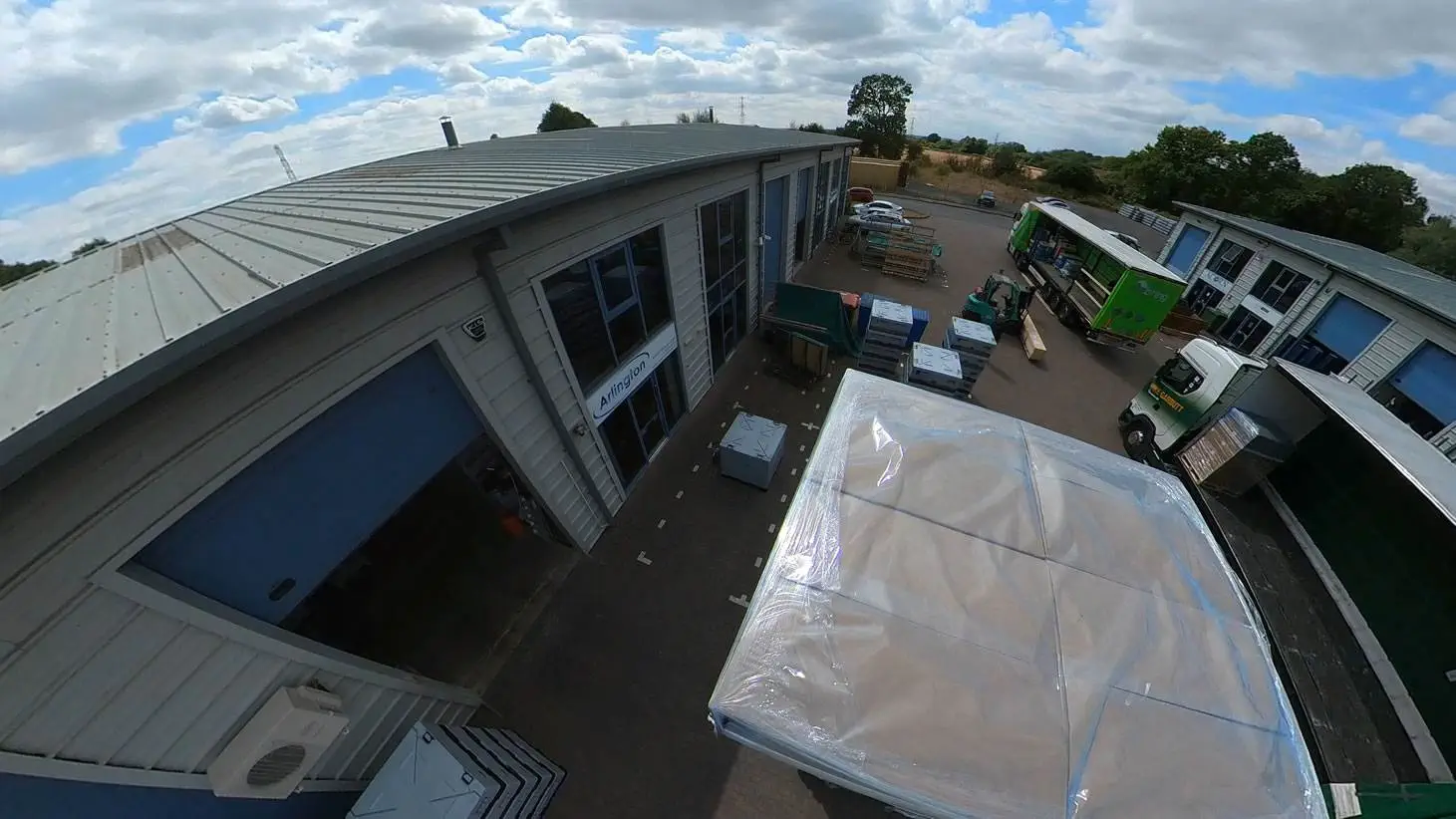 Unlike other companies in this field we have the specialist knowledge to advise and help implement the best system for you, from box format, liner and fitment specifications to transport operations, pooling, tracking and finance.
This is a niche area but one where your business can rely on ours to get the most efficient cost efficient results. With a service oriented ethos you will never be more than a few minutes from talking to a specialist with answers to your technical problems.
Bag In Box Intermediate Bulk Containers (IBC's)
Arlington provides 250L 500L and 1000L Collapsible bag in box IBC Containers available for Rental or Sale.
Arlington opperates the largest All plastic pallecon IBC fleet in EUROPE, all of our pallecon fleet is state of the art hygenic plastic foldable, units are fully smooth surfaces making them far superior to that of the old style metal containers.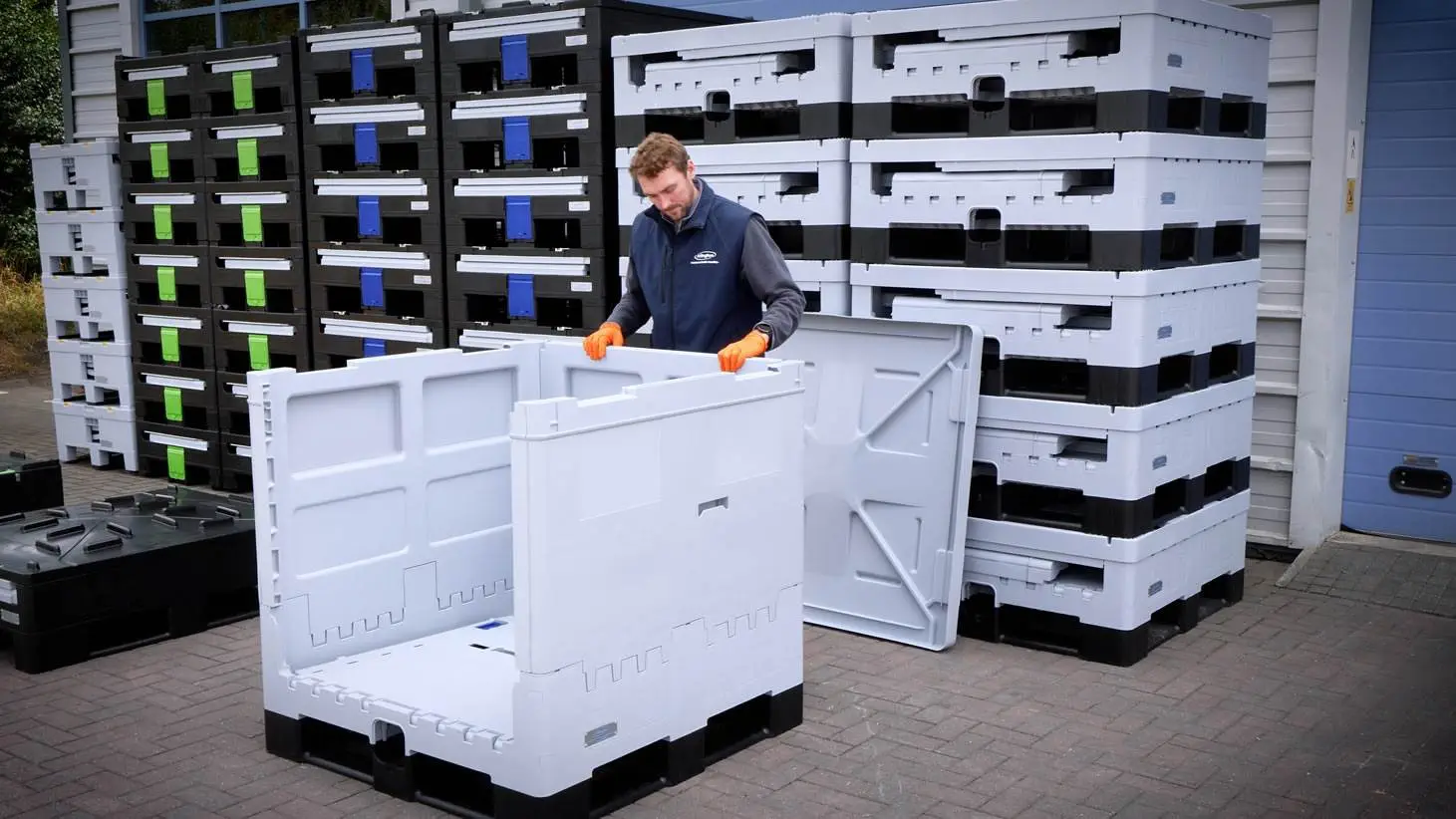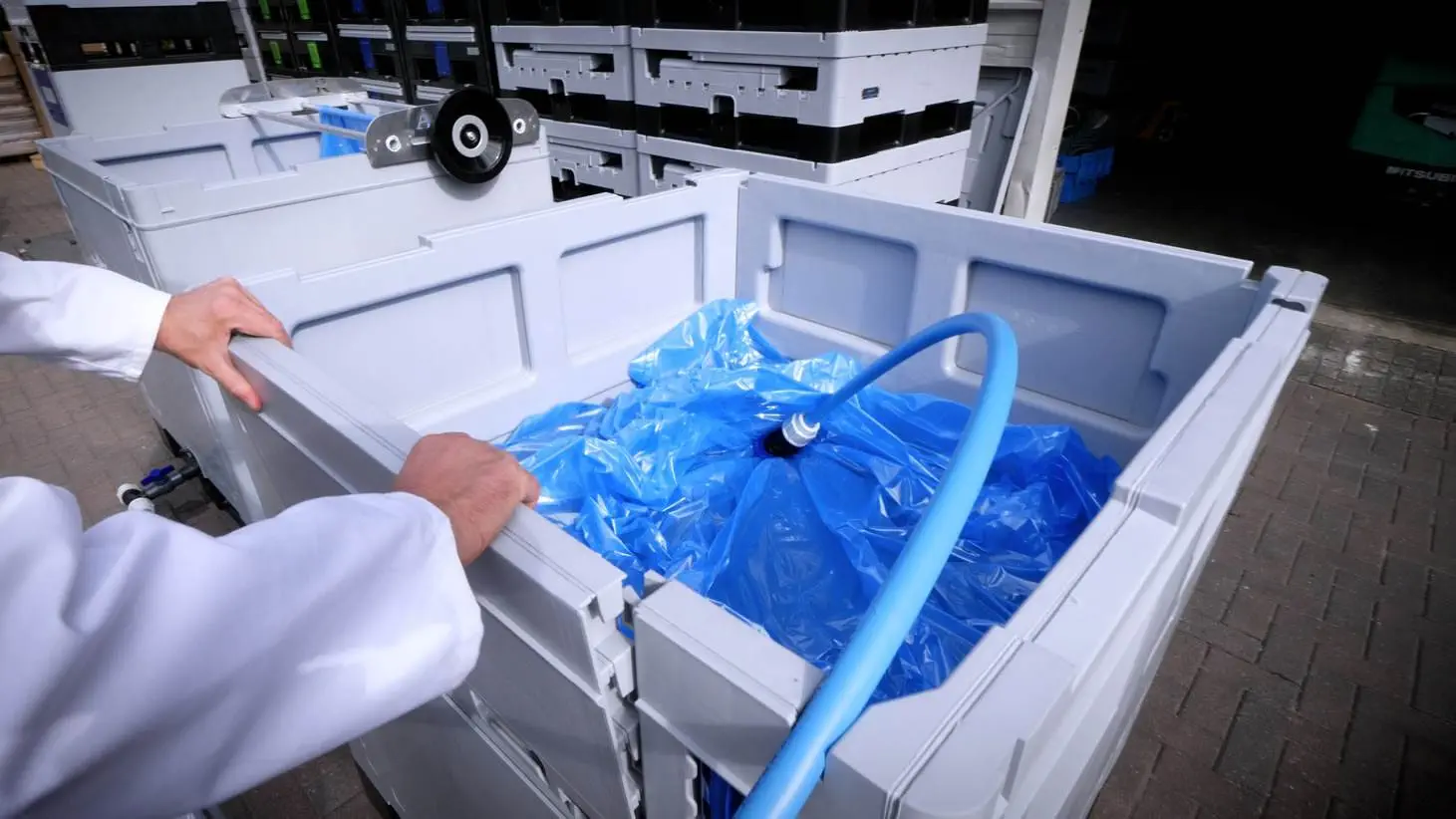 We stock too a range of more then 25 different IBC liner bags manufactured to BRC/FDA standards. LDPE liners, with and without barrier materials like EVOH, nylon and aluminium; aseptic and non-aseptic; pharmacopoeia approved liner – whatever protection your product needs you'll find it here.
We supply both Pillow style liners and also Form Fit Quad Liners. We have liners avaailable to suit any filling process, ranging from manual filling to fully automated rapid fill lines.
Pallecon Washing and Repair Maintainance Services
In-House washing facility
Welding and Repair Facility
30,000 sqft of Liner Storage + regional depot's – Largest Global Stock Holder of IBC Liners
Global supply
Depot's in; USA / Ireland / UK and Europe
At Arlington we firmly believe that how your Pallecon's look reflects on your reputation and the quality of service you deliver. Your products should arrive to your customers in packaging that is not just fit for purpose but also representative of the product it contains:
Arlington's Pallecon washing facility provides the highest quality clean for all types of returnable transit packaging. Our high-pressure wash line can accommodate all types / Sizes and Specifications of pallecons and tote boxes of varying sizes and provides a superior label removal, ensuring you receive clean equipment, free of labels and graffiti from a previous transport.
Arlington offer a fast turn around on washing to get your assets back into the supply chain as quickly as possible.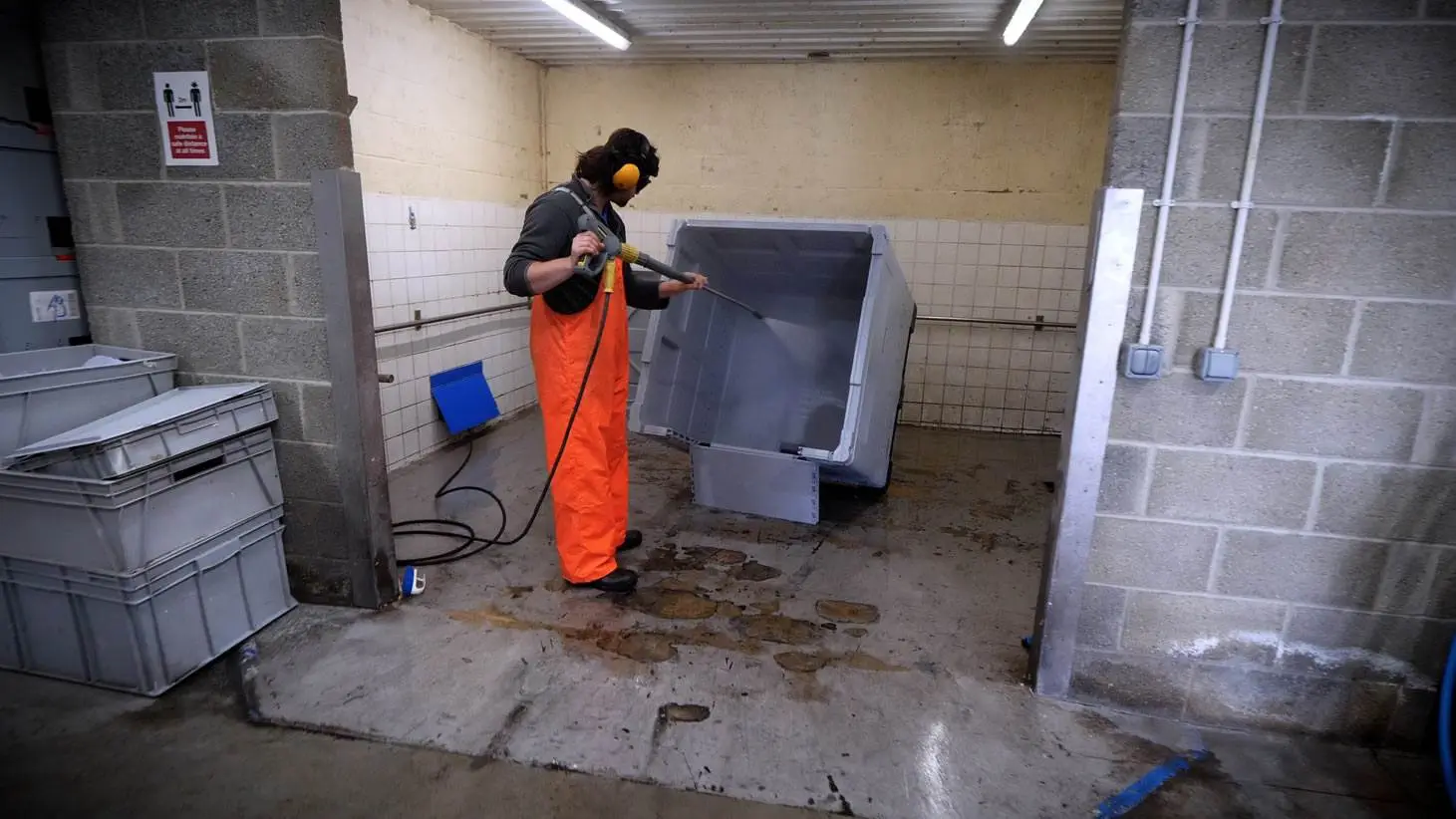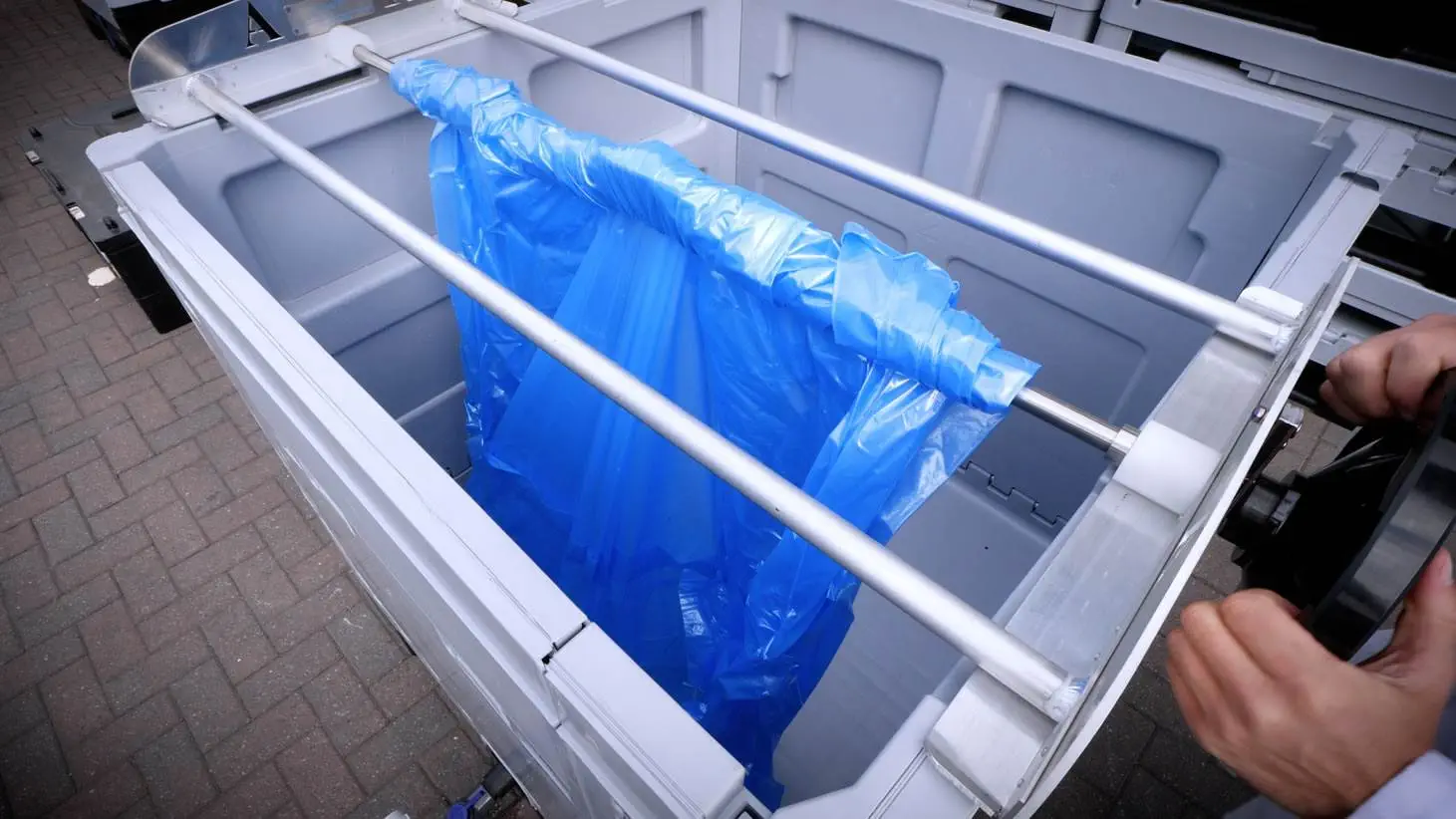 IBC accessories
Filling Bridges – When used with a QUAD Liner they allow fully automatic filling on rapid fill lines, same as you would fill a RIGID IBC Tank.
Yield Recovery (Residue Reduction), Squiz Machine, and mangles.
Heater Matts (heated Base Boards) – this allows heating of product to allow it to flow better.
Air Bleed Valve – this is specifically for brewing Industry.
Technical Support and Service
We have a wealth of technical experience and expertise across a wide range of sectors and industrial processes. We can advise on improvements modifications and entire packing and transit solutions.
We pride ourselves on being able to provide help and answer questions when you need it. This means no waiting for call backs, it means direct access to a specialist when you need to talk a problem though.
Testimonials
"We were having major issues with high residual waste product left in the pallecon liner bag after discharge. Our supplier at the time was not able to solve these issues, so we reached out to Arlington, who immediately provided a solution and have reduced our residues from an average of 20kg of product per liner bag down to 1.5kg."
Joanne - European Toothpaste Manufacturer.
Testimonials
"We have worked with Arlington for many years and have always found them competitive and fair to deal with. In particular, we have worked with them to develop new processes as we have expanded our product ranges. I certainly have no plans to change away from this successful partnership in the near future - why would I?"
Sarah - Fruit Products Processing.
Testimonials
"As a business, we were caught in a cycle of paying for large repair and compensation costs through our contract renewals. Arlington helped us break that cycle but also helped us address the cause of our excessive damages and losses. We have a multi-site international supply chain. Running our IBC fleet through Arlington has been more productive and less costly than with our previous suppliers."
Mark - Healthcare manufacturer.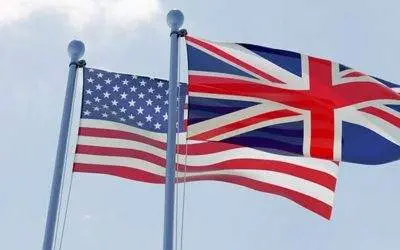 The Arlington Onetrip275 is the ultimate solution for transporting liquids – and now it's available to customers in...
read more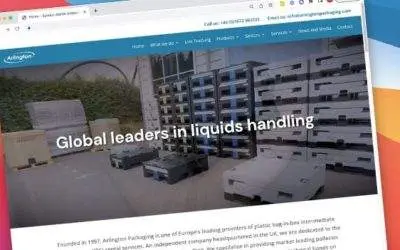 You already know Arlington as the most innovative name in global liquids handling. Our bag in box solutions,...
read more